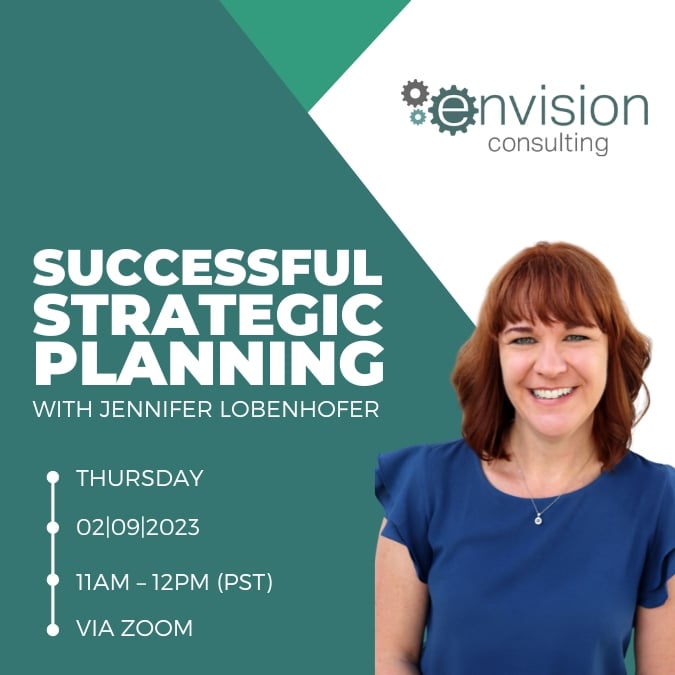 Successful Strategic Planning webinar with Jennifer Lobenhofer, Envision's Director of Strategy Services.
FREE - Register Now
Jennifer is a nonprofit consultant specializing in strategic planning and performance evaluation, helping mission-driven organizations to envision and achieve impact and sustainability.
She has more than twenty years of experience and engagement in education, capacity building, and applied research projects in the public and nonprofit sectors.
What topics to expect?
Ensuring an inclusive and transparent process
Assessing program impact and sustainability
Setting clear, measurable goals
Identifying realistic and appropriate strategies
Designing the plan for implementation and accountability, including realistic budget projections